FAQ

Creating products

Payment & Security

Placing an order

Shipping & Return
What are the acceptable return issues?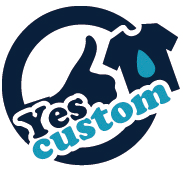 If the apparel is materially different or the design is different than the originally
saved design, then we will replace it at no cost to you. Our system has been refined to check the orders
through out all stages of production and have been signed for and documented before shipment.
Any claims must be made within five days of receipt of goods by online service or e-mail to receive
Instructions for a proper return. After five days, the order is considered accepted wholly and will
lose the rights for return.
---
We are not able to accept returns due to minor shade differences in the design submitted. We
also have no control over the color settings on your computer monitor, and cannot accept returns
based on perceived color shading differences. We do however accept returns and will replace the
product if we have sent the wrong color.
---
Your acceptance of the design prior to purchase is a binding agreement that you approve of the
printing. We do not alter the design before the printing unless specifically requested to do so by you or
someone you have authorized to make changes.
---
We do not provide spell checking on any purchased or printed designs, and will not accept
returns based on misspelled words in the design.