About Us

---
Yescustom is one of the leading platforms for custom products including t-shirt, watches, photo bags, mouse pads, canvas print, wall clock and so on. People like you design, create, customize and purchase thousands of one-of-a-kind t-shirts from us. Yescustom serves retailers and individual customers internationally.Yescustom offer print on demand service and dropship service for resellers as well. Yescustom have over 300+ product types for you to customize on.
---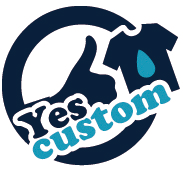 Our Goal
Yescustom.com aims to be the most fun and easy to use e-commerce platform where all of our users can get in touch with their creative side. Individuality is something we focus on and this site allows you to create your own designs or works from other designers and turn these into production. Whether it is simply an image, artwork or text, we can make your creative imagination come alive. Apart from providing our users with an artistic base to design T-shirts, we understand that a supply of good designs is also required to match the demands set by our end users. Not only is Yescustom.com made for users, but it is also an ideal starting place to setup a store and make money. All our products are made-to-order so the whole concept of mass production goes out the window here.
---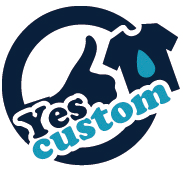 Our Resources
With over 10 years of experience on this market, our team of more than 150 employees operating in departments ranging from marketing to programming, customer service to production, ensure that we have adequate resources to support all your needs. We have 3 factories that are based in south-east China and operate around the clock to cut waiting times and we invest over 2 million USD annually into research and development, accounting for over 100 new products each year over the last 3 years. Furthermore, our extensive research has led to an automated manufacturing process, reducing costs and this has been passed on to our customers.
---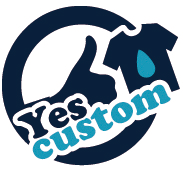 If there are any questions, please contact with us:
Add: 72 Cheung Sha Wan Rd, KL, Hong Kong: 999077